For the past 30 years, Dennis O'Brien has been at his finest when the situation is most dire.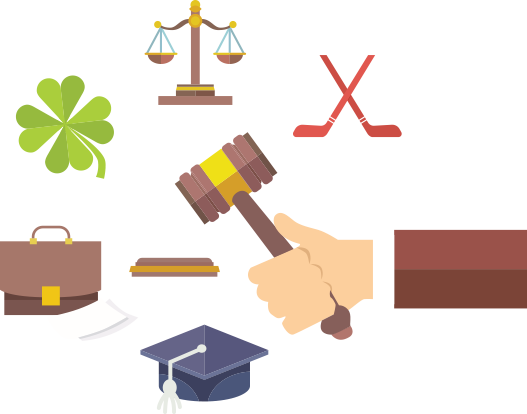 O'Brien handles serious injury claims throughout Maryland and drug and medical device claims nationally.
Serious Injuries
Dennis O'Brien is a trial lawyer who handles matters involving serious injuries, medical malpractice, product liability and trucking accidents.
Medical Malpractice
If you or someone you care for was seriously injured by a medical mistake contact Dennis O'Brien. When health care providers fail to uphold a reasonable standard of care, or when they exhibit negligence while treating patients, they should be held liable for the damages patients suffer. Mr. O'brien will continuously fight for you until justice is served and you are rightly compensated.
Product Liability
Every year in the United States, defective products harm, and sometimes kill, thousands of consumers. Product liability laws require manufacturers to ensure that their products are safe. If you are injured by a defective product you may have the right to hold a company liable for the physical, emotional, and financial damage you have suffered as a result of using a faulty product.
Trucking Accidents
If you are or a loved one is injured or killed in a truck accident, contact attorney Dennis O'Brien as soon as possible. Investigating and litigating trucking accidents is a complicated process and involves many factors. Regulations apply to many facets of the trucking industry and important rules govern the behavior of a truck driver and operation of the vehicle. Receiving just compensation after a trucking accident is dependent on having reliable evidence to prove that the driver was the cause of the accident and all injuries sustained. 
Terry Myers
"As an attorney, Dennis O'Brien is fearless. He has an innate ability to identify the strong points and weak points of a case from the early going and is seldom "surprised" or sandbagged by the opposition.

He has a remarkable memory for detail and can always tell you in exactly which posture a case sits.  He tries a case in the same manner in which he plays hockey—like a freight train coming at you."
Ken Levine
"What sticks out in my mind about Dennis is that he is a smart, tough lawyer who gives everything he has for his clients. He is a man of integrity. Dennis has always conducted himself with a sense of integrity and dignity that is rarely found in our profession.

Dennis is one of the last of a breed that still believes his word and handshake are his bond. Dennis is fearless. If he believes in the cause he is not afraid to take on the biggest opponents such as doctors, hospitals and corporations. If Dennis believes in the clients and the cause he is not afraid of the fight, no matter who the opponent.

The practice of law is about more than money to Dennis. To him, the practice of law is about justice. He sees himself as the person responsible to even the score and help those that cannot help themselves fight the more powerful."
William C. Gierasch, Jr
"Maryland lawyers regard Dennis as one of the top experts in the state on auto insurance law. He has an excellent reputation among attorneys, judges and other professionals in our field. He has extensive and thorough knowledge of Maryland tort law; particularly issues involving Maryland auto insurance."



Contact Dennis O'Brien P.A. today!
Providing the best when life deals you the worst.